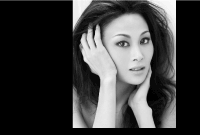 Forget all that talk about doom and gloom!
As the economy starts to show signs of recovery, my fabulous friends, what better way is there to rejoice and celebrate than by getting all dressed up.
Thus, for all you fashion lovers out there, here is a quick roundup of the most coveted items to have this Autumn and a lowdown on the trends that dominated the runways.

Old School Glamour
Be inspired by the charm of the 30s and the 40s with looks that positively exude sex appeal. Take a page out of Greta Garbo or Vivien Leigh's books with designs from Lanvin's sober chic dresses and suits and the powerful feminine silhouettes found at Donna Karan.
Those looking for a bit more subtlety can go with outfits that emphasise detailing in the draping as in the works of? Balenciaga, Zac Posen, Chloe, Haider Ackermann, Balmain and Chloe while your slightly bolder counterparts can indulge in feathers galore as used by Givenchy and Alber Elbaz of Lanvin.
With regard to accessories, I have one word of advice: pearls. Pearls are going to be the next big thing as the good people at Comme des Garcon, Givenchy and Lanvin (again) will tell you.
Investment tips: Best buys would include a thin waisted belt to be worn over jackets as seen in Louis Vuitton, Prada, Loewe and Alexander Wang or perhaps a Schiaparelli-inspired dress from either Givenchy, Lanvin or Marc Jacobs that boast couture finishes.

Rococo Style Galore
The beauty of 18th Century French art and interior design was brought to life by Dolce & Gabanna through the use of luxe materials such as fox, dyed goat hair and shell-shaped buttons worked into narrow-wasted silhouettes and Zac Posen's use of puffy sleeves and ruffles. Furthermore, beautiful black dresses embellished with beads and stones will be staples at Roberto Cavalli and Lanvin.
Designers also went wild for animal prints this Fall with Balmain utilising spots and Dolce & Gabanna loving the animal motifs.
The less adventurous can look for more serious tailoring and well-sculptured dresses boasting dramatic silhouettes but this time in bright colours. Best bets for them would invariably be Hussain Chalayan, Jill Sander, Nina Ricci and the new devil of tailoring, Marios Schwab.

With regard to top colour palettes – wares in ravishing red, fanciful greens and rich jewel-like tones of purple and pink from the likes of Prada, Christian Dior, Giambattista Valli and Louis Vuitton will make safe bets indeed.
Look out also for strong shoulder accents as seen at Bruno Pieters, Givenchy, Balenciaga and Antonio Beradi. In particular, the now cult peaked-shoulder pagoda jackets from Balmain will make a hot buy.

When it comes to silhouettes, strength is king. The graphical tailoring and sharp-looking silhouettes of Alexander McQueen, Proenzer Schlouler, Martin Margiela and Jill Sander will indubitably give their wearers extra strength and confidence despite the economic crisis.

Outerwear frenzy
Given that it is the fall/winter season, jackets in all shapes, cuts, forms and silhouettes are wardrobe must-haves as the Lanvin, Prada and Chanel runways can attest to.
Bedazzle your friends with metallics as gold and silver are still hot picks on the runway. Why not try a gold jacket from Etro or sparkly dresses from Versace that are guaranteed to light up any room.
Or perhaps, a bit of ruggedness is what we need during these tough times. Gain a bit of bullish strength by donning some leather. Fashion houses such as Hermes and YSL are old pros with leather while young designer Alexander Wang shows how adapt he can be with the material. For the unconventional, try pairing a biker jacket from Todd Lynn with a pair of leather cigarette pants or leggings for touch of androgynous class.

80s Rockstar
Designers at Gucci, Dsquared and Balmain threw caution to the wind and took a page out of the glory rock days of the 80s. Was this a bid to relive the good ol' days perhaps?
On a more feminine note, lace and sheen were found all over evening dresses from Louis Vuitton, Givenchy and Christopher Kane, not to mention that the top bag look of the moment is "classic and ladylike".

Shoes
Although classic may be de riguer at the moment, designers shoed their rebellious streak through footwear. One only has to look at the thigh high skyscraper boots from Roberto Cavalli to know that is true.
A bit more temperance was showed by Barbara Bui, Viktor & Rolf and Louis Vuitton who sent down the runway ankle strap shoes reminiscent of the 1930s but this time with interesting heels that make them a shoe in for the season.

Top 10
And finally, my top 10 picks this season: Haider Ackermann, Nina Ricci, Givenchy, D&G, Louis Vuitton, Jill Sander, Roberto Cavalli, Miu Miu, Balmain and Ann Demeulemeester.
Until next time, xoxo.