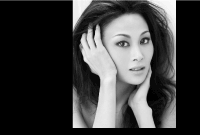 Hot tips for Spring/Summer 2010..
The looks that came out of the Spring/Summer '10 runways was all about a return to delicate femininity as a soft but sophisticated look replaced the power dressing that had dominated the past few seasons. In short, fashion this season is all about joie de vivre. Let's look at some of the key trends you should take note of.

Prints

Firstly, a huge range of bold and colourful prints: There were the digital prints from Prada; the lovely floral prints from young Erdem; the crazy mismash of prints at Thakoon and of course, the tribal prints from Gucci. You can be playful with the prints by matching them together be it matching ikats with plaids or florals with stripes. The basic idea is that the modern mixed-up look is very on trend at the moment so have a bit of fun and be daring with your choices.

That said, for some real drama in your outfit, my money is on the breathtaking reptile-patterned sculptural dresses from the late Alexander McQueen (God rest his soul) that are not only spectacular but also have the potential to become real collectors' pieces one day. Mark my words!

Sportswear

For those who take a more casual approach to fashion, there is a lot of fashionable sportswear to choose from this season. The sportswear look was glammed up by Hermes with tennis in mind; Alexander Wang came up with some pretty awesome cycling shorts; Louis Vuitton was all about hikers and travellers while Proenza Schouler took inspiration from surfing and skating. I especially loved how Balenciaga's Nicolas Ghesquière opted for a look that exemplified urban street athleticism, do make sure to pick up a hoodie or some of thee beautifully designed tank tops from them.

To look strong

If you are looking for slightly stronger, harder look this season, think military or city-utilitarian. When it comes to military the disco meets soldier look at Balmain is a good place to start for some hard-hitting glitz and glamour although Marc Jacobs also sent down some pretty mean military jackets.

As for achieving that city-utilitarian vibe, look no further than Celine where for her first collection for the French fashion house, Phoebe Philo took the idea of precise, clean lines to another level altogether. Ironically, Philo's ex-fashion house Chloe similarly decided that less is more for Spring this year.

Frou frou

As I had previously mentioned, delicacy and femininity are key for SS'10. Alberta Ferretti showed us what it meant to wear romance by sending down a plethora of airy pastel-coloured frocks; Stella McCartney and Valentino gave us ruffles galore; frills from Yves Saint Laurent and Marc Jacobs and Haider Ackerman offered lots of draping with cutaways for a sexy edge.

In particular, I would die for the collection from Givenchy where there was a tinge of Arabic influence in a swathe of Roman goddess like dresses that were masterpieces of draped fabrics and tulle. And of course, Alber Ebaz from Lanvin showed us what a master he is with ruffles, draping and pleats from. The Lanvin polyester jumpsuits is one of the must-buys this season.

Colours and denim

As for colours, the runway saw lots of whites as exemplified by Prada, Givenchy although bronze is likewise a strong colour this season as seen at Balmain and Celine. Copper tones such as caramel and rust were quite popular.

Denim is another big trend this season so take your denims out for a walk and find pieces from D&G or Stella McCartney to match.

Shoes

And finally, shoes. The shoes for SS'10 are the pretty clogs from Chanel, Louis Vuitton and Gucci ,the fabulous acrylic heels with crystal embellishments from Prada, the  sculptural studded wedge from Proenzer Schouler, . A pair of exotic skin shoes from Christian Louboutin will always be an investment but for a more casual choice, do lookout for his studded high cut sneakers as well.

Favourites

My favourites for this season: Givenchy, Alexander McQueen, Balmain, Burberry Prorsum, Lanvin, Haider Ackerman, Jill Stuart and Karl Lagerfeld. Until next time!