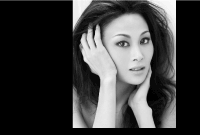 FASHION TIPS FOR AUTUMN /WINTER 2010
Fashion, as we all know, moves in cycles. This Autumn/Winter, we revisit the good ol' days where we celebrate womanhood and femininity. Watch out girls, for it is time to take a trip down memory lane.


A short description of the journey we are about to take:


We start off with the 50s by welcoming back the full, mid-calf skirts that epitomised the 1950s as Louis Vuitton have done as well as the cocoon -shaped ladylike dresses and coats seen at YSLas well as Lanvin. Moving forward, there is the 60s as exemplified by Miu Miu and Prada – the sister houses took the 'mod' look that Twiggy made famous and made it more contemporary throwing up narrow pants that are fluted at the hem and sculptural skirts. Finally, we will move into the 90s where minimalism reigns supreme with clothes that are functional, streamlined where brands such as Bottega Veneta, Stella McCartney, Chloe, Celine and Jil Sander remind us that in fashion, sometimes, less is, in fact, more.


Having said that here are some of the key looks that I would recommend for Autumn/Winter'10:


Pret-A-Porter


Now that the economy is on its way back on track, I say, why not indulge in a bit of baroque and rock and roll. Give your inner queen a treat with some heavy, bold and ornate brocades and embroidery and absolutely luxurious fabrics. As usual, Balmain is a good place to start and Etro has some pretty good picks as well but my bet this season would be to pick up a piece from Alexander McQueen's swan song collection before his untimely demise. It may come at a bit of a price, but I think your wardrobe will thank you for it. After all, a bit of decadence never did anybody any harm.


That said, if a courtesan inspired look isn't quite your thing, you could always take on the role of an affluent bohemian. A bit more rag tag but no less luxe are the romantic long flowing dresses and soft flouncy harem pants from Roberto Cavalli. In the same vein, you can vamp up the hippie effect by purchasing pieces that boast foliage and posy prints from Erdem, Rodarte or Ralph Lauren. You can even throw some flirtatiousness with fringes (Blumarine and Chloe) and tassels (Pucci) after for good measure.


Once again, we find that animal prints and wild exotic patterns are still trendy as decreed by Dies Van Noten, Balmain , Dolce & Gabanna and Ashley Isham. And speaking of animals, fur (be it real or faux) is absolutely in VOGUE. Fur coats, tops, skirts or even just fur as a detailing/trimming on scarves, hemlines, collars and sleeves is a must-have this season as we have learnt from Roberto Cavalli, Lanvin, Fendi and Chanel. Personally, I love the Ostrich feathered coats and dresses by Gucci but if budget is an issue or if you are an animal lover, faux fur is just as good as Karl Lagerfeld has proven, having sent down the runway faux furs galore. You know what they say, if it's good enough for 'King Karl' it's good enough for me.

And finally, in terms of silhouettes. I would say be a bit more daring. Look out for unique silhouettes that differ from the norm, in particular, techno-inspired shapes from Balenciaga, Missoni (albeit a tad tribal) and Jean Paul Gaultier are great sources for inspiration. Remember, it is the season for trousers, in particular, it is the season for high-rise trousers that are cut slim all the way to the knee before gradually opening up into flares. Vogue calls this 'the leggy' and I agree – it is very flattering for the body!


ACCESSORIES:

When it comes to accessories this Autumn/Winter, my advice is not to over accessorise. Less is more this season because we want to go for an understated chic look. My advice is to buy long thick chain necklaces that reach all the way down to the pelvic area that finish off with a chunky figurine pendant as seen at Yves Saint Laurent. Top off with skinny waist belts for a feminine finish and voila, that's good enough.


BAGS AND SHOES:

Like the accessories, this season's bags are classic. A classic, streamlined looking carry-all will definitely serve you well. Do, however, look for those with a touch of fur especially those from Christian Dior, Louis Vuitton, Chanel and Hermes.


As for shoes, comfort and practicality are key this season as we bid adieu to the sculptural platforms and say hello to the kitten heels. Equestrian riding boots from Christian Louboutin and Balenciaga are great choices as well. Once again, you won't go wrong if you go furry for footwear such as the boots and wedges from Chanel, KTZ, D&G. Do look out for a pair of Yves Saint Laurent pumps with mohair details, it is to die for.


COLOURS:

As in the norm for Autumn/Winter, the colour palettes are fairly subdued. Hues of grey being the main colour as seen at Gucci, Balenciaga and Stella McCartney, navy at Celine and Miu miu and camel shades at Chloe. There is some goth inspired colour palettes – red, black and white – though so if you want a tad of drama, you can find them at Givenchy, Ann Demeulemeester and Alexander Wang.


My favourite designers this season:

Ann Demeulemeester, Junya Watanabe, Celine, Haider Ackerman ,Roberto Cavalli, Miu Miu, Givenchy, Rick Owens, Gucci, Chanel and of course, the Alexander McQueen.